The first manual coffee grinder that features 2 interchangeable ceramic conal burrs for quick or easy grinding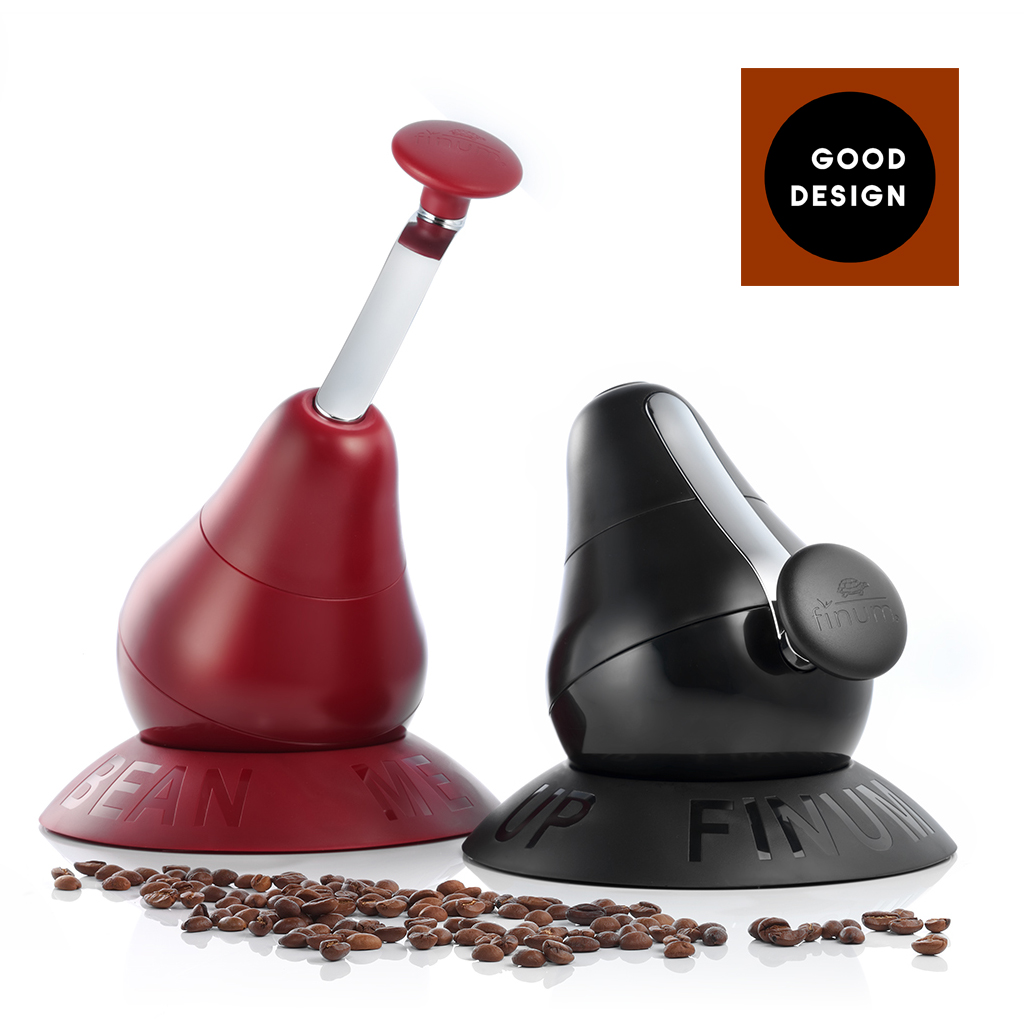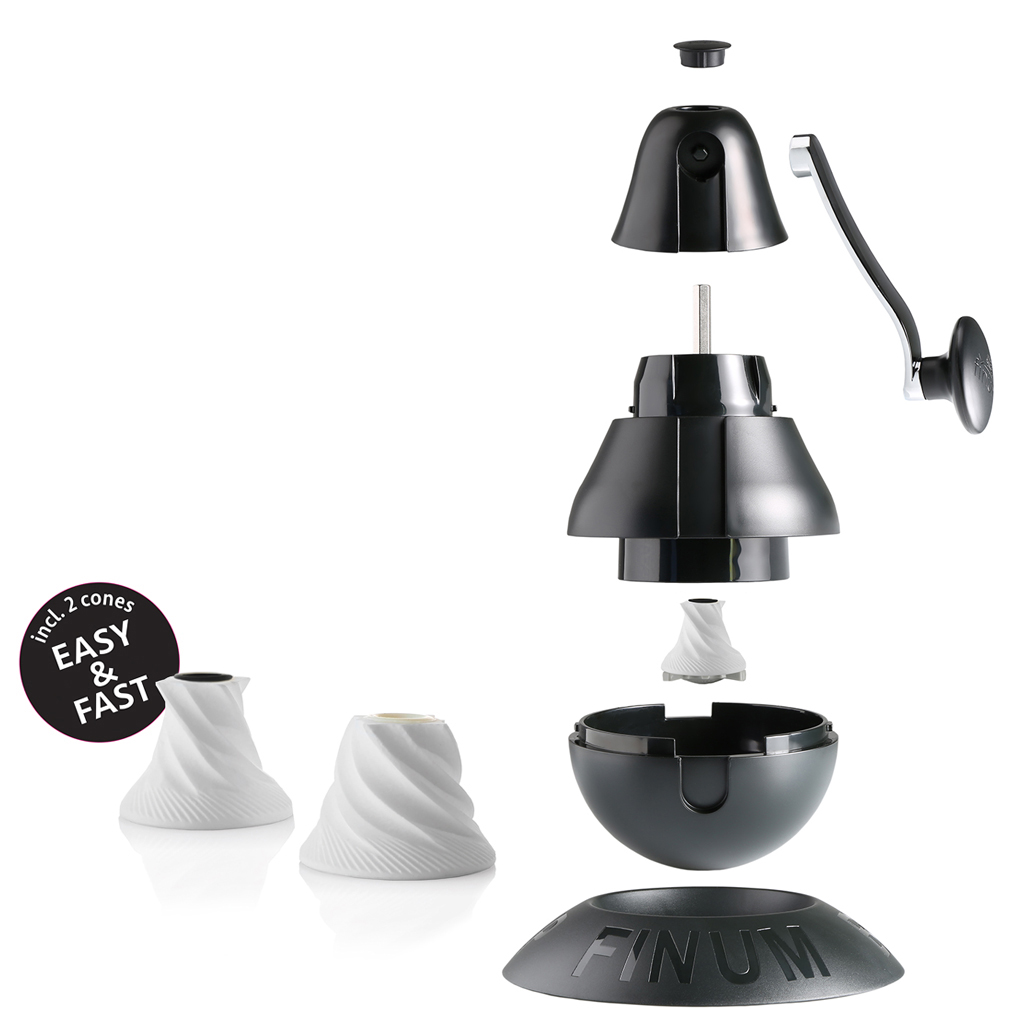 Description
BEAN ME UP™ – The manual coffee grinder for irresistible, fresh ground coffee.
Manual coffee grinding does not have to be hard work anymore. Bean Me Up™, the winner of 2015´s GOOD DESIGN™ award, promises a new experience in manual coffee grinding. The new edition of Bean Me UP™ is the first manual grinder that features 2 interchangeable ceramic conal burrs, which allow you to choose the way you want to grind: quick or easy?
The grinding grade can be adjusted from a coarse to a super fine one.
Two ceramic conal burrs offer a completely new level of performance, being able to deal with even the hardest of beans and to achieve the finest evenly ground coffee with great easiness.
Whatever the brew you are up for, be it filter coffee, French press, espresso or even Turkish mocca, Bean Me Up™ can do them all.
Its ergonomic design and modern look is easy to operate and to clean.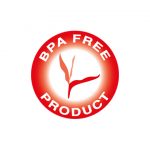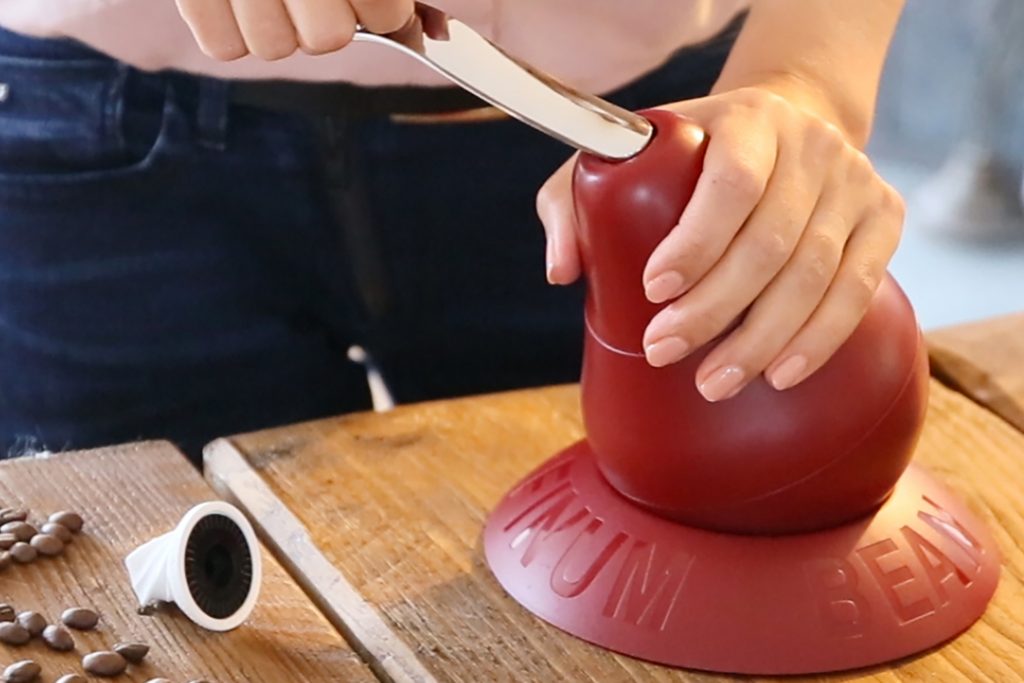 Highlights
ergonomic design
2 ceramic conal burrs for fast and easy grinding
filling chamber capacity (coffee beans): 30g / 1oz
collecting chamber capacity (ground coffee): 60g / 2oz
3-5 times faster grinding compared to other grinders
easy to operate – easy to clean
continuous adjustable coarseness of grinding  – from super fine (mokka) to coarse (cold brew)
the highly durable ceramic parts are easy to dismantle – no metal taste
uniformity in granular size
available in black and red
stainless steel shaft, housing ABS, silicone knobs, handle ZAK chrome plating
patented design
Packaging
1 BEAN ME UP™ with 2 burrs/ gift box
4 boxes / master carton
7 languages (EN, DE, FR, ES, ZH, JP, RU)